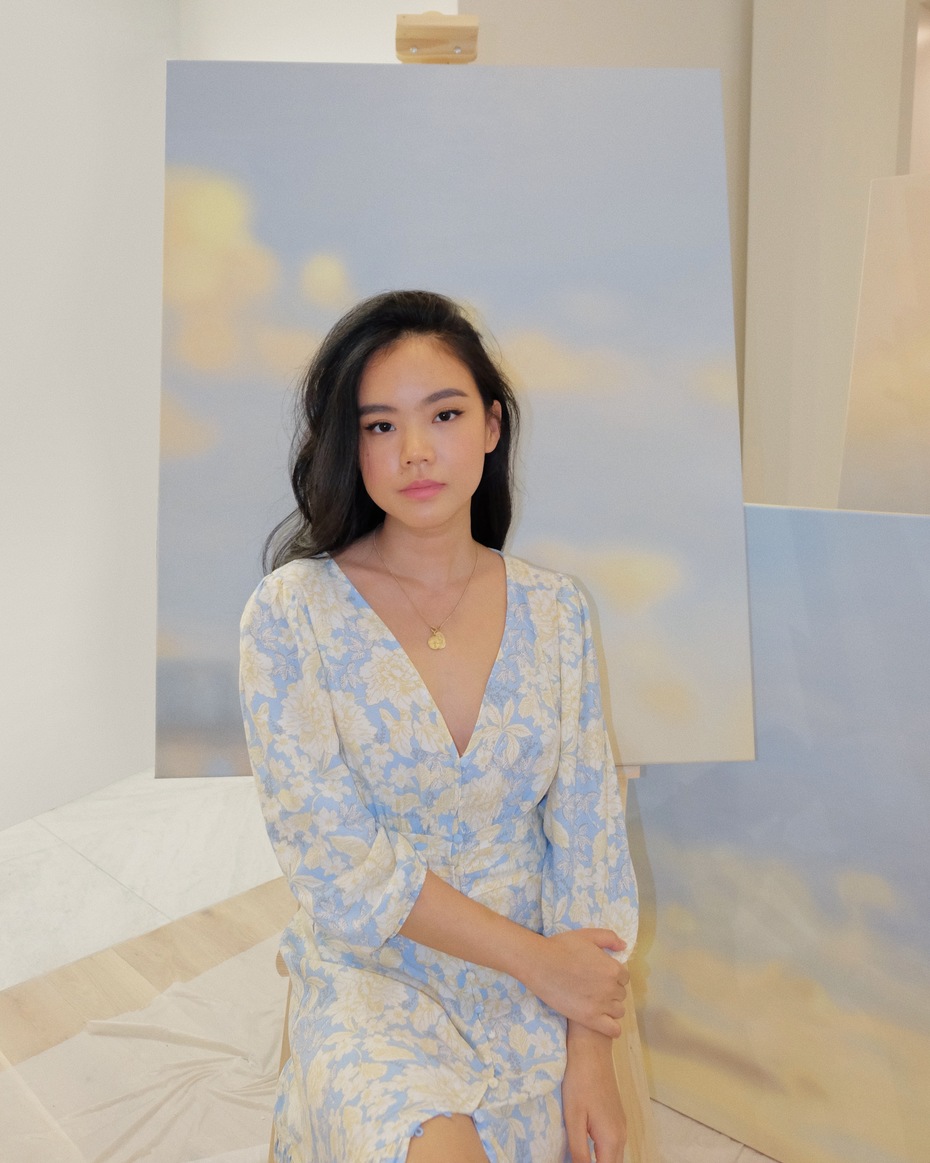 Tara Kasenda obtained her Bachelor's degree at the Institute of Technology Bandung, Indonesia, specializing in painting (2013) and her Master of Fine Arts degree in Transdisciplinary New Media from Paris College of Art (2019). She works with oil painting, installation, prints, sculpture, and new media – each of them depicts the spirit of her time while still rooted in the convention of painting.
Through obscureness and soft pastel hues that ties her work together, she emphasizes the issue of identity, perception, and memory. The dream-like quality of her work simultaneously evokes the feeling of ambiguity, paradox, and comfort.
Research is the foundation of Tara's work. She collects data, observes, and investigates the history, theories, and studies on color in correlation to her subject. Her soft color palette offers thresholds of beauty and chaos, the defined and undefined, reality and dream, old and new - that drifts the spectator into a contemplative sphere.
Based in Paris, Tara exhibits her works regularly in South East Asia and Europe. She had three solo exhibitions, one shown as a special section for young emerging artists in Art Taipei 2015, Taiwan. In 2019 Tara was recognized as Forbes Indonesia's 30 under 30.