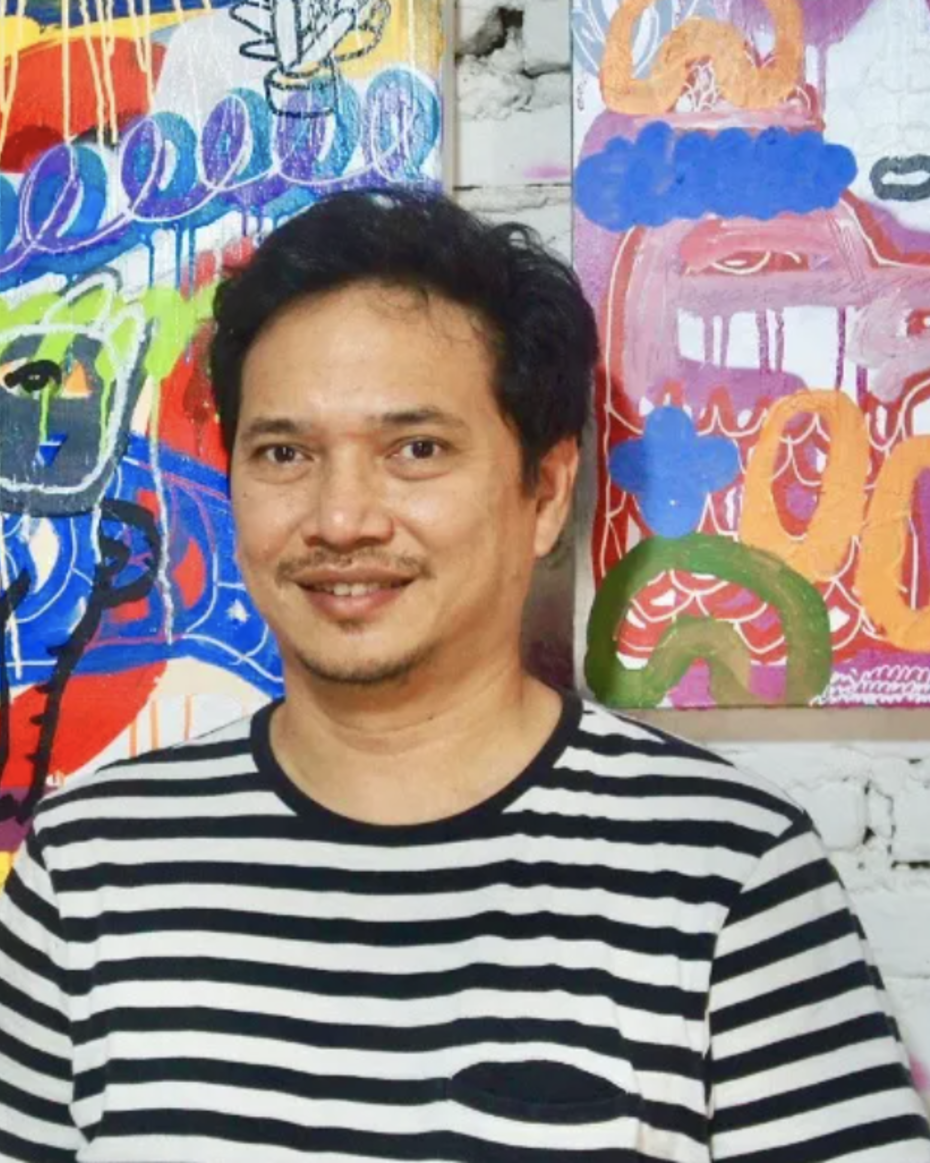 As an artist with formal art education and as a musician, (he was one of the founders of Yogyakarta experimental band Seek Six Sick), Soni Irawan has a different approach to creating his artworks.
His art is greatly influenced by the spirit and energy of rock music, but also by his printmaking background, especially in the creation of woodcut prints. His paintings on canvas or wood pieces are filled with spontaneous brush strokes and carries street-art nuances. The subject matters are however largely personal, revolve around his family, his social environment, and an effort to capture the spirit of human survival in everyday life.
Rather than painting a depth impression of gradual color changes or shadows, he uses main and unmixed colors for his objects, which are laid over each other in free composition. The roughness of the lines of these subjects and forms is inherent to his expressive primitivism woodcut prints. Unlike the relatively more free hand painting, and inherent to the process of the making of woodcut prints, the artist needs not only to think about the image but also how to build up the image using the different wood carved blocks for different coloring to achieve the images as an artwork entity.