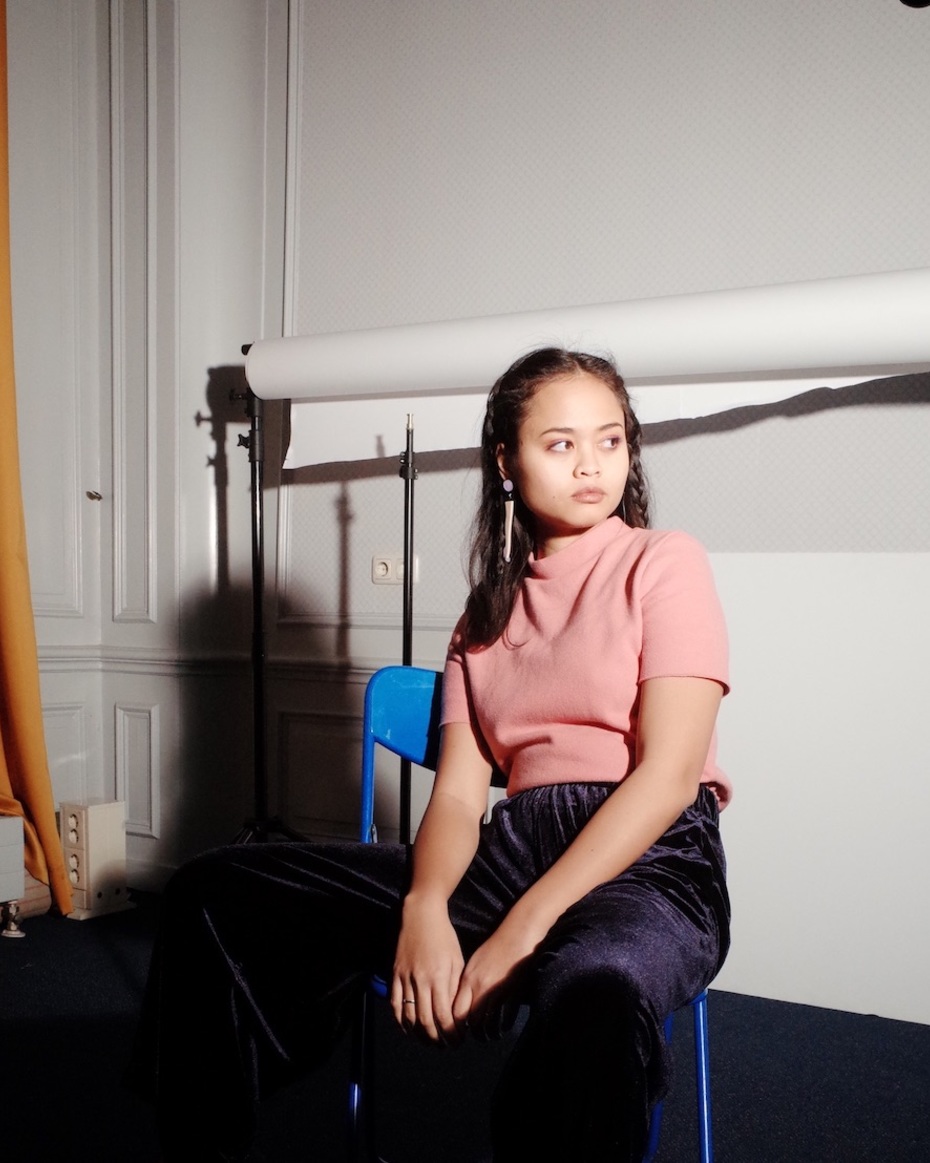 Jones's visual narrative expands from internal conversations within the subconscious - using the creative process as a tool to navigate and contextualize a sense of place and / or displacement. Jones attempts to examine an intimate emotional journey by way of monitoring and documenting experiences through various mediums - with a confessional approach. Confronting ideas of fear, anxiety, guilt that presents itself in day-to-day life and also that live deeper in past traumas.
Often pairing text with image, Jones establishes a relationship that occurs between private and public accounts. Phrases in English, French, and Indonesian grace parts of her works, reflecting her environment and influences. Her practice eludes a sense of concern often raised by the millennial; subjects surrounding identity, women, and the personal.
Jones uses a variety of medium to explore these issues, from large canvas works, small paper drawings, installation and more recently short films. Group and solo exhibitions include Indonesia, Thailand, Singapore, Australia, Philippines and more.